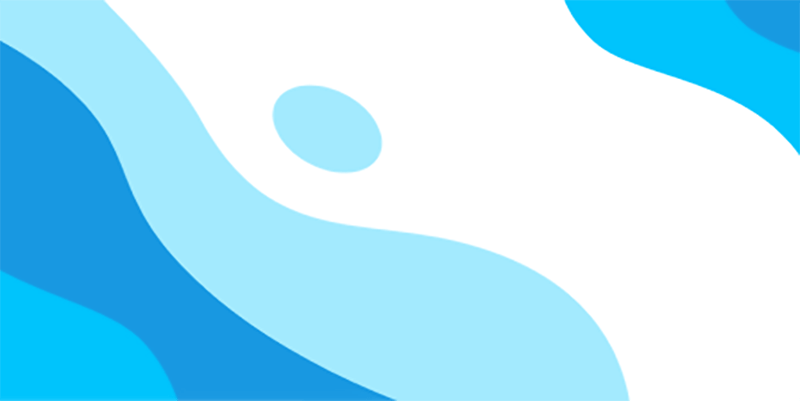 If you're applying for a university program or looking for a new job, a personal statement is an essential part of your journey. This piece of writing aims to present oneself to a potential employer or educational institution properly. If you put a lot of work and creativity into your personal statement, it will ensure a competitive advantage among other applicants. Don't know what to include in your personal statement or where to start? In this article, you will find all the answers to your questions.
What is a Personal Statement?
A personal statement is a record of your professional or academic achievements, relevant experience, skillset, and goals. It may be an accompanying text to your university or job application. Though personal statements for jobs and universities have a lot in common, a university personal statement is lengthier and includes more specific details. A typical personal statement for a university should include around three paragraphs. In the case of a job application, one paragraph is sufficient. However, you should always check the precise requirements provided by your school or employer.
How to Make a Personal Statement Stand Out
So how to write a good personal statement that makes the prospective employer or university committee choose you among other candidates? The good idea is to break down the whole process into smaller, easily manageable parts. While your personal statement should consist of an introduction, body paragraphs, and a concluding part, you can start with the body and then work on other segments. Now let's discuss each of these steps.
Come Up with a Strong Introduction
In an introduction, try your best to reveal your personality, your true self. Your goal here is to encourage the recipient to read your personal statement till the end. Explain why you are applying for a specific position or university course and highlight your relevant experience in the field.
If you're applying for a job, mention what interested you in this specific career and how you see yourself in the company. In case of a university application, briefly explain how your interests correspond with the program of your choice.
Give More Details in Body Paragraphs
In the body, you should provide more information on your skills, experience, and passions. Here are the key aspects you should focus on:
Shine a light on your experience and accomplishments. Mention degrees, awards, and certificates you obtained, positions you occupied, and responsibilities you had. Be aware that all of this should relate to the job or course you're applying for;
Expand on your skills and talents;
Talk about what you learned and developed in your previous position or course. A job listing may contain specific skills and abilities that are expected of candidates, so consider mentioning some of them;
Reveal your personality. Accentuate your specific personality traits that align with the position's requirements or academic program. Universities may look for certain values in their potential students, so make sure you know what they are;
Discuss what you can bring to the company or school of your choice. Instead of focusing on what they can do for you, explain that you will be an asset to them. Demonstrate your eagerness to learn new things, perform challenging tasks, and work hard for the institution's good;
Identify what your academic or professional goals are. Describe how this specific company, position, or university program fits into your future. If you think that this organization can help you achieve some goals or fulfill your dreams, mention it.
The hardest task in writing a personal statement is to be comprehensive while keeping it brief. If you see that your text is becoming too lengthy, consider choosing only some of the mentioned aspects. Keep in mind that university personal statements are usually longer than those for the job. While high school graduates may limit the text to one paragraph, applicants for advanced degrees should expand their statements to several paragraphs.
Write an Impressive Conclusion
A lot depends on how you conclude. With the help of a strong conclusion, you can leave a lasting positive impression on your recipient. Restate why you decided to apply and why you are a strong candidate for the position. Mention your goals – both long-term and short-term.
Summarize your personal statement by connecting your skills and experience to the contribution you can make to the company or university. Remember: the conclusion should convince the reader that your candidature is worth considering.
Personal Statement Tips for Better Results
A professional personal statement should be written in a discreet manner and contain only relevant information. If you want to make a strong impression on your potential employer or admission officer, consider the following personal statements tips:
be yourself and use your own words when you are describing your skills, experience, goals, and values. It will make your personal statement more genuine and unique;
keep it brief and simple. Don't use overly sophisticated phrases, and make sure that your sentences are clear and coherent;
employ a positive tone. It will help you demonstrate that you are enthusiastic about the position and future challenges—express gratitude for the opportunity;
write in an active voice. Use strong verbs to engage the recipient and make your writing more effective;
do not rush it. A strong personal statement requires time and consideration. The best idea is to give this task a few days or even weeks. If you feel stuck, take a break and return to your personal statement later, with a fresh perspective;
include specific examples. Don't forget to illustrate your specific skills and experience with real-life examples that make your candidature stand out;
when you finish writing, read your personal statement out loud a couple of times. It will help you understand if everything sounds right and smooth;
upon completing your personal statement, ask someone to review it, and provide feedback. Two minds are more effective than one.
Things to Avoid in Your Personal Statement
Now you know what information to include in your personal statement. Let's discuss common mistakes that you should avoid while writing it.
Clichés
They are like a broken record – uninspiring and ineffective. Think of fresh ways and come up with your own metaphors to demonstrate your creativity and uniqueness.
Redundant information
Don't mention facts that are already included somewhere in your application. Remember that your personal statement should be concise, so focus on what is truly important and appropriate.
Grammatical and spelling mistakes
Your personal statement won't be fully appreciated if you make errors in grammar or spelling. Make sure that you proofread the text several times before submitting it.
Slang and emotional language
Leave the expressive words out of the personal statement. Use discreet and neutral language.
Quotes
Quotes can inspire and motivate, but they are not your thoughts; therefore, don't provide any useful information to your potential employer or admission officer.
Plagiarism
The organization you're applying to will most likely know if you copied the personal statement from the internet. Don't take this unnecessary risk and find your own voice instead.
Negativity
Keep the tone of your personal statement positive. Don't mention the trouble you experienced unless you overcame it, and it perfectly illustrates how you cope with challenges.
Arrogance
While trying to make your personality distinguishable among other applicants, stay humble, and avoid boasting. Use concrete examples to prove that you are a strong candidate instead of just big words.
Humor
Sometimes, humor can be appropriate. However, you should avoid applying it in your personal statement, as a university admission officer or your potential employer may not understand your jokes and get the wrong idea about you.
Hyperboles
Avoid phrases like "If you give me this chance, I will be in seventh heaven". Exaggerations are not helpful when it comes to personal statements.
Personal Statement Example for Job Application
The personal statement write process becomes easier when you have good examples to learn from. Consider the following personal statement example for job application:
Two months ago, I graduated from the University of Chicago with a Bachelor of Science in Information Technology, and now I'm ready to put my skills into practice. My passion for technology aligns with the position of an IT Coordinator in your organization. Apart from studies, I have spent the last year working part-time as a Help Desk Technician in an IT company called "Magisoft". Helping my colleagues in solving hardware and software issues was a valuable experience. I easily adapt to new environments and eagerly deal with challenging tasks that motivate me to learn new things.
Personal Statement Example for University
If you need a personal statement sample for university application, consider the following text:
I am applying for a Master of Sociology course position because I would like to become a professional sociologist and learn more about modern social research methods and techniques. I became passionate about sociology while studying at Texas A&M University, where I earned my Bachelor's degree. What fascinated me the most is the complexity of the society we live in and the multiple factors that impact different societies in the world. I realized that I want to delve deeper into this field and understand cause and effect relations better.
Upon graduating, I started a part-time job as a Survey Researcher. My responsibilities included designing surveys and analyzing the data I obtained. I learned to create the right questions and give the survey to the right audience to ensure that the data is valid and relevant. I also prepared reports to demonstrate my findings and shared them with organizations that could benefit from that information. With constant practice and new challenges, my interest in sociology was only growing.
I believe that my education and job experience have prepared me for the next step in this field, which is studying for a Master of Sociology. New York University would be a brilliant opportunity to develop my skills and meet like-minded individuals who share my passion for sociology. I hope to join the ranks of diligent students at New York University and do my best to succeed in earning the Master's degree.
A good personal statement increases your chances of getting into your dream university or receiving an invite to the job interview. This is why it should be approached with the utmost thoroughness and creativity. Hopefully, the provided recommendations will help you craft a perfect personal statement and achieve a bright academic or professional future. If you experience difficulties with this task, consider order professional personal statement editing service from us.