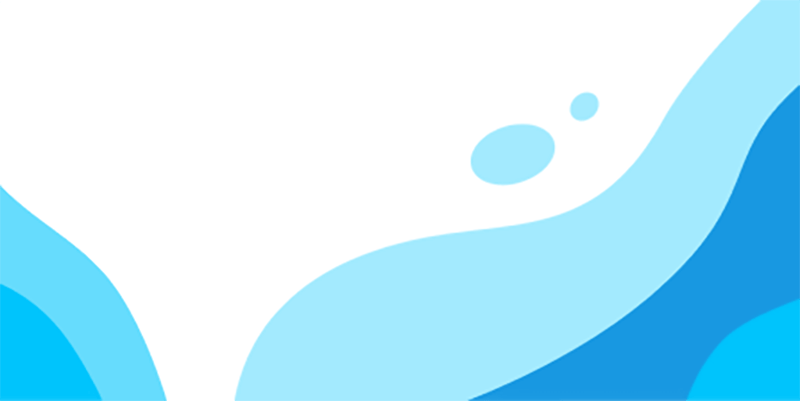 Any high school or college student can face with a capstone paper. This project has its specifics. We will tell you about such in this article. We will also share with you many helpful tips and strategies on how to write a capstone paper to get good outcomes. But, let's start with a definition first.
Briefly What is a Capstone Essay
A capstone essay is a type of academic task assigned to high school, college, and sometimes to university students. Usually, this task should be completed by students who study various disciplines where analytical writing can appear, like medicine, IT, business studies, etc.
This paper may be completed in different variations: case studies, surveys, reports, research papers, etc. The exact form is determined by your course and the complexity of a subject.
One thing is common for any variation of the assigned capstone project. This task shows up how a student has grasped the essence of a course and which skills were gained. But, this is not the last peculiarity to consider while drafting.
What Makes This Project Special
Crafting a capstone paper requires a certain set of skills and actions to perform. You should possess extensive research and analytical skills. This project also requires good critical thinking and drafting skills. You should directly show all skills and expertise you have gained. Oh, and the topic of your capstone project should be related to your future specialization. So, all your drafting should be made from a practical perspective.
Frequently, completing this project requires good teamwork and not only. You also need to present your results. Yes, a presentation and portfolio are required here. Completing this project may also guarantee your public speaking experience. So, you need to draft a paper well and boost your public speaking skills too. This can appear a bit challenging, but it is a good experience. To make it twice better, there are helpful strategies and tips on how to draft this paper.
Let's Look More Precisely at How to Write a Capstone Project
There is nothing too difficult in drafting a capstone paper if you arrange your work well. We strongly encourage you to start early before a deadline. Unless you are not a professional writer, drafting this work may be time and effort-consuming.
Split your work scope into separate parts devoted to research, analytical work, outlining, drafting and editing. Auxiliary making a presentation and public speaking training may also be required. But, between all these parts of work, we strongly encourage organizing short breaks for you to refresh and elaborate on new ideas for a capstone essay.
Let's look more precisely at the main stages of drafting we have mentioned before and not only.
Topic selection
A topic should be compulsory within your specialization. Reassure you pick something you are fond of personally. This will facilitate your drafting significantly. Perhaps, you have some suggestions you intended to realize practically. This is the exact case for conducting thorough research about that.
Make your capstone proposal
Prior to drafting, elaborate on and submit it to the supervisor for a capstone proposal. It should be around 200 words and comprise this information:
about a topic and reasoning for selecting a topic;
describe your relevant expertise and background;
emphasize resources covered for this topic;
describe your vision about the prospective research briefly;
list those methods to apply for getting results;
set goals for researching and drafting (we suggest you are focusing here on developing practical implications).
Research it well
Any conclusions you will form in the future should be based on the analysis of credible info only. In the first turn, you should rely on the official sources of info, reports, materials from recognized experts, etc. We suggest you make notes while researching to assist you during the next drafting. Also, make a separate file with helpful links, at least. Ranging all sources, you have taken according to their relevance and your research priorities is also a good suggestion.
Make your analysis
This is one of the most important aspects of your drafting. Critically evaluate each piece of info you review for conducting this research. Also, form your judgments and, after you have analyzed all sources, formulate the main statement for a capstone project. Also, think about its conclusion with practical implications for your subject of drafting.
Craft an outline
To ensure your paper is well-structured, you should think about a good outline for it before starting your drafting. We will focus here on the most important parts of your content: its introduction, the main body, and conclusion. But, we also provide you the general structure nearly any capstone project should have:
title page;
introduction section;
review of the used literature and other sources of info;
section with the description of the methods;
section with discussions and results of research;
block with suggestions and findings;
references list.
In your introduction, you outline the problem and its importance. Focus on why it is valuable to resolve such. Some hooks are appreciated here but in line with the academic manner of drafting.
A section with discussions and findings of your review will form the main part of a capstone paper. Here you may cover disputed matters where more than one opinion exists. You should critically evaluate each one and present your opinion about the preferable point from your perspective, or you can propose your own views on the subject.
With suggestions and conclusions, the final section will contain a brief overview of your capstone project subject. Feel free to add in this section your suggestions about resolving certain issues. Practical implications are valued for most capstone papers.
Drafting, redrafting
After you have elaborated on your overview about a capstone paper, start drafting it. We propose you make several drafts. For the first one, only express your valuable considerations on the subject. After the completion of this draft, we suggest set it aside and return with your fresh view after a couple of hours, at least. Condense similar statements to get a more meaningful text.
Editing
If you have already got a draft with the content you like, start editing capstone project. Unless you are not a professional editor, we encourage you by applying various online editing tools. They will help you identify long sentences and places where enhancements are desired. Still, leave the final word after you in making any amendments.
Presentation making
For this stage, we encourage you to focus on your future reviewers. In a nutshell, it is necessary to present them with condensed info on a subject. We also advise you not to overload your presentation with excessive details. Keep it brief but be prepared.
When you make it, take with you another, more extended paper with your research results. If any additional questions arise, you may always back up the expressed statements with your work's findings.
Also, take care of the pictures. They should be of excellent quality and align with your content. We also suggest you not limit yourself to standard templates. Look for new and distinct samples that could be workable for the academic manner of drafting.
Self-preparation for public speaking
After you have prepared your content well, we suggest learning it for public presentation. This will facilitate your confident appearance before the target audience.
Involve somebody who can give you feedback about your speech if you have this opportunity. This is the most suitable approach. Or you may simply read your paper aloud.
Also, we suggest you avoid looking at your paper or reading from that while this is a presentation. It always appears and feels better when you have contact with your target audience.
Tips on How to Write a Capstone Project
You may be a bit confused about this drafting. Specifically, to decrease your stress, here are a couple of helpful tips:
treat this work as an opportunity to provide practically applicable results and suggestions;
focus on developing practical implications, respectively;
apply academic tone of drafting;
start your drafting from the main body of your paper and later pass to its introduction and conclusion. It is hardly possible to craft a really good intro and conclusion if you are uncertain about the results. Form your opinion and supporting statements first;
avoid complicated phrases and long sentences.
prefer a confident, but flowing manner of narration – strong words and logical pass of thoughts will suit well for this paper.
Capstone Project Examples for Outlines
We know that structuring and making outlines is sometimes one of the most challenging parts of any drafting work. So, we have prepared preliminary capstone project examples for you.
Example #1
Topic: Using Hydrogen Fuel
Introduction
Here you can state about numerous ecological problems resulted because of the excessive emissions to the atmosphere. Figures with the concrete amount will be workable as a good hook for your paper. Also, this part is for placing your main statement about the subject.
Main part
In this section, it is better to devote a separate section to the description of a problem. You should explicitly show that ecology problems may result in severe consequences for all people. The next part may be devoted to a brief description of the existing application that hydrogen fuel has at the moment. What are the peculiarities and effects after using this type of fuel? The next part may be devoted to predictions and the latest developments about this fuel's extended and safer usage.
Conclusion
In this section, you may reaffirm your main statement and prove it was correct because of the following arguments. After that, provide a brief overview of the outcomes of the research. Your suggestions about the further practical implication of this variation of fuel are also very much appreciated here.
Example #2
Topic: Strategic Business Planning
Introduction: In this part, briefly describe the importance of strategic business planning while doing any enterprise. You may also state a presumption here that entities that apply strategic planning are more successful in the long-term perspective. Hooks from famous businessmen who were well at strategic business planning are always welcomed here.
Main part
In this section of your paper, devote one part to the brief description of what strategic planning is, what positive outcomes it may bring. The next part, you may devote to the main theoretical approaches to strategic planning. The other part may be devoted to concrete cases when strategic planning was completed well. These approaches may be considered as workable and reaffirmed.
Conclusion
In this part of your paper, reaffirm the initially expressed presumption and summarize previously developed statements. Here you may also leave something like a hook for your readers. For instance, you may state a presumption that any businessman who doesn't intend to do business well should avoid strategic planning in any case.
Final Words
A capstone paper is a kind of task that is tightened to your specialization, requires careful research, critical and innovative thinking, and drafting well. This task is designated to show your skills and expertise in a certain subject. It may also require preparing a presentation and gaining public speaking experience. Even if this paper appears as complex, you can make this draft faster and more effective by applying suggested tips. If you need that, you may always refer here again for extra review and help.