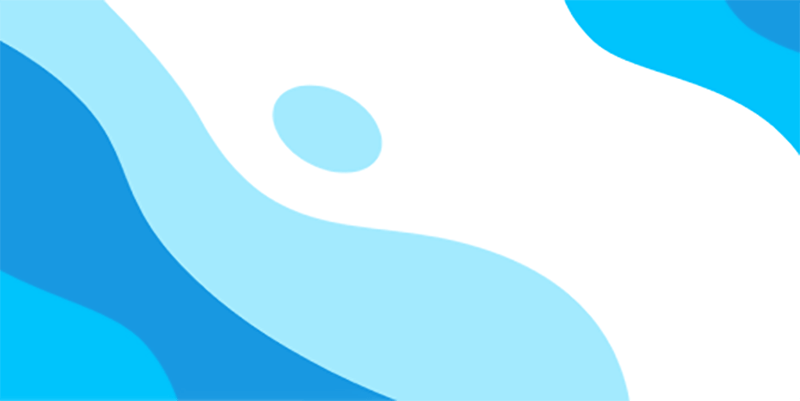 Drafting a term paper is an essential part of nearly any study process. Completing this task not very difficult, but it has some specifics. Also, certain strategies lead to better results. Some tips are more helpful than others. In this article, you will find what is a term paper, what are the main tips for its easy and resulting crafting. All tested approaches are here for your reference at any time.
Basic Points about Writing a Term Paper
Let's refer to its definition first. A term paper is a type of academic assignment required to be completed at the final of each semester. This task is designated to assess knowledge and skills a student gained and developed after one's studies. Drafting this paper usually requires making extensive research and making your drafting a bit technical.
Here are the main distinctive features this writing has:
This task is analytical by nature.
A paper should contain plenty of well-elaborated statements – explicit and coherent with each other.
This text should be well-organized.
How to Choose Your Topic
That is one of the most important aspects of your drafting. If you have got this opportunity, choose a topic on your own – and prefer one that interests you, of course. Choosing a topic of this kind will surely facilitate the overall research and drafting tremendously. If you have a couple of options, we suggest you make the final choice by relying on these criteria:
The complexity of a topic – evaluate how much time it will take to expand this topic thoroughly. This is crucial for drafting with a tight deadline. Even if you are extremely interested in a certain topic, we suggest you switch preferences to one that is affordable to expand at the moment. Being realistic is the best strategy here.
Length of your assignment – this criterion is related to the previous one. For a more long paper, prefer more complex and extensive topics.
Resources – verify those resources you may use for your drafting. All of them should be credible and accurate for your topic. This may be official websites and reports of various authorities, reputable NGOs, materials prepared by experts, etc.
Start Your Drafting
Launch your drafting process with … planning. As crafting a good term paper requires extensive research, you need to organize your work and time well. Here are the approximate stages of your plan:
Select a topic you want to expand (one that interests you, of course).
Research sources of information for your paper and select the most credible ones.
Review all sources thoroughly.
Write down all thoughts and suggestions about your topic to make an outline.
Draft your paper itself.
Polish and edit research paper for ensuring:

readability
grammar
spelling

Passing your paper for getting feedback (optional).
Helpful Drafting Tips
Of course, drafting a term paper may take a long time. But, our service have for you good tips and suggestions on how to make this process much easier. Here they are:
Never start drafting your term paper at once without researching your topic well. Even if a topic appears to be easy and familiar to you, there is always room for enhancing your knowledge… and reducing risks of failures. You may only outline your preliminary opinion about the subject of your drafting and compare it with the one you will get after completing your research;
Make your outline before starting drafting in any case – this is important to make your paper logically structured and well-developed. Form a clear picture of your topic and make a good plan for expanding such;
Place a good hook in your introduction – it should raise doubts and encourage your reviewer to continue reading and thinking about your topic. It should be interesting to what conclusions you have come to;
Avoid fluff phrases and words – write to the point and prefer simple formulations;
Make a strong conclusion – here, you should leave room for discussions and presenting opinions by your reviewers.
Let's Make an Outline
For this kind of paper, making a good outline values a lot. In general, you should include these important points in your term paper outline:
Title page – here, your name, the number of your course, your teacher's full name, and the date of submission should appear. Place all these details in the center of your title page;
Abstract – this part of your term paper provides an overview of the subject you will write about. This part is usually required for long tasks and is designated to make your future reviewers interested and prepared;
Introduction – this section of your assignment presents the objective of your writing, its main statement about your subject. You should explain here the importance of your topic and received results. This part should comprise a problem and your short explanation about how you are going to resolve that;
The main section of your term paper – should be split into separate logical sections. You provide here info about the subject of your drafting based on the results of your research. To make this section extremely well, we suggest you write down all points you have concerning your subject and organize them logically. This way, you will devote one paragraph to each statement and pass from one to another smoothly;
Results – in this part of your term paper, you need to summarize all conclusions. Express how your views have changed before starting this research and after its completion. Briefly indicate all important findings in this regard;
Discussion – this section is designated to provide a summary of your research and the conclusion. Finalize this section by encouraging a reviewer to expand one's own opinion on the subject and handling discussions.
Your term paper's exact standard and format may vary depending on the requirements of the applicable formatting standard. For instance, you may be additionally required to cover methodology and provide a literature review for your term paper.
Term Paper Examples of Outlines
The exact content of your paper may vary depending on your topic and requirements. We know that crafting a good outline is one of the most difficult parts sometimes. So, we have prepared for your term paper examples of outlines.
Example #1
Topic: Distance learning for senior students
Introduction
As an example, we will make a statement that all senior students should have an option of distance learning to have more time for gaining professional experience and organizing their life-time. The purpose of writing is to present sufficient info that senior students are mature enough to study remotely and get the same or similar results.
Main part
Paragraph 1
In this section, we can cover the previous experience of organizing studies remotely. Here it is desired to expand cases when students were allowed to study remotely, programs, used tools for that, and other valuable aspects.
Paragraph 2
This section can be devoted to the Covid-19 experience. Schools managed to organize their study process and events online. So, this tendency can be likely continued even after the completion of the global virus-challenge. Here examples of apps and other tools are welcomed very much.
Paragraph 3
Future perspectives can be covered here. If certain companies propose solutions, it is worthy of covering such also. Here, it is possible to presume that students who have more opportunities to organize their lives will become more mature faster.
Conclusion
Here we summarize that previous and recent experience proves that students can study remotely apart from any outer circumstances. It is apparent that organizing studies this way is possible and has greater perspectives compared with traditional studies. This is an issue good for further discussions and finding workable proposals to organize this study process effectively.
Example #2
Topic: Encouraging studies of foreign languages
Introduction
Here we can state a problem that an amount of hours/credits of foreign languages is not sufficient at the moment and should be increased. It is also a good idea to provide statistics on the number of schools where at least two foreign languages are applied.
Main part
Paragraph 1
The main problem here is that the most widespread foreign languages are not studied well. This results in a lack of knowledge of students and difficulties in communications. Here it is good to provide a ratio of schools where at least two foreign languages are taught compared to the total number of schools across the country.
Paragraph 2
This section is to extend the problem. For instance, the lack of foreign language studies may result in difficulties in communication, inflexibility, lower performance, etc.
Paragraph 3
This section aims to provide solutions for the problem, like increasing the number of foreign language classes and encouraging online learning.
Conclusion
Foreign languages can ensure greater performance and make students' outlooks wider. Increasing the number of hours of foreign languages studies is possible, thanks to prioritizing this matter and applying online learning.
We hope these samples of term papers outlines will give you extra inspiration for drafting your own good term paper. In any case, you may easily refer here again for extra references and help.