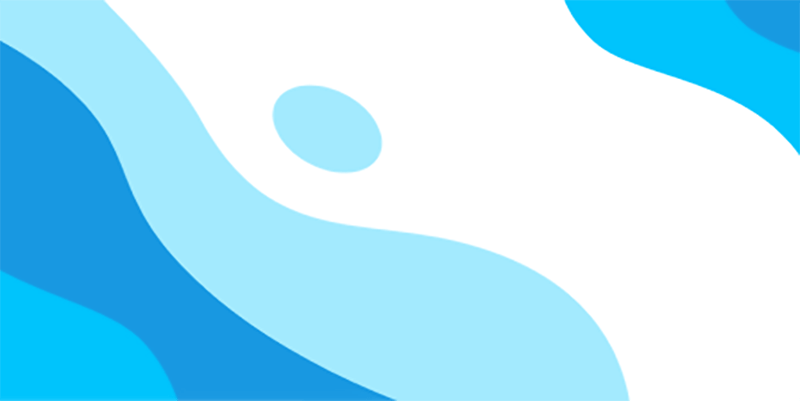 Being a student is not easy, and our experts know it like no one else. While studying, everyone needs to cope with tons of assignments, and quite often, spending sleepless nights writing and editing an essay doesn't even give the desired result. Argumentative essays are one of those assignments that make each student trembling.
And it's no wonder while they require not only your time and effort to write but also excellent research and analyzing skills. Our peer editing argumentative essay services will help you cope with that complicated assignment and submit your perfect argumentative essay on time.
How Argumentative Essay Peer Editing May Help You
Argumentative essays are special types of assignments that require a particular approach. When working on this type of assignment, you should research the topic thoroughly, gather and estimate the evidence, and make your accurate conclusion. But one of the greatest problems for students is creating a strong thesis statement.
An editor is someone who will tailor your essay so it would look complete, readable, and understandable. When editing an argumentative essay, you will get an outstanding paper that will satisfy the requirements of your professor fully.
Argument Essay Peer Editing Process
Your professor told you to review another student's paper, and that brings so many questions up you don't even know where to start. Should you focus only on grammar and formatting, or every argument to be examined too? Is that a good idea to share any thoughts you have regarding how an author could improve their writing if you want to help? Argument essay peer editing is always a pain, so here are some things to consider before rushing forward:
Read. Read again. Then edit. Not getting straight to work requires considerable effort when one sees that the formatting is terrible, the thesis statement is non-existent, and the argument is convenient but not supported by facts at all, but be patient. The first reading stage is for understanding what a person intends to say, not for marking the whole text with a red pencil.
Using the acquired knowledge, proceed to peer editing argumentative essay. Mark every error and mistake you've found; highlight every paragraph you consider unnecessary or even dispensable. The goal is not to destroy the paper but to help a writer use the instruments they've got more effectively so they could deliver their message successfully.
While editing an essay, never forget that it's a real living being your corrections are intended for, not some emotionless robot. Agree with their viewpoint? Let them know. Pleased with how strong a certain argument is? Make a note of that, too.
What to Consider When Writing Your Argumentative Essay
First of all, you should know that an argumentative essay has a very logical order and its particular structure:
introduction;
body parts;
conclusion.
While the structure is similar to that of other essays, you should consider certain peculiarities of an argumentative essay.
Plan your essay
When planning your essay, you should think of the elements that constitute your paper and serve to convince your reader to consider the viewpoint of the author. And, of course, if you were not assigned a specific topic, you should pick an interesting one.
The topic is to arouse not only your interest but the interest of your reader as well. It would be great to include a range of problems with contradictory points of view. But choosing a proper topic is just half success.
Collect supporting evidence
Your argument should be strong and, by all, means supported by credible evidence. Make sure to choose only up-to-date and relative facts to maintain your position.
Structure it
Once you have all evidence and browsed all the sources, you should bring it all to order and write a text itself. Each part is extremely important, and you should not neglect to put enough attention to them all.
Present your point of view in the introduction
Argumentative essay peer editing is crucial, and you should work well on your introduction. Explain the topic shortly; provide a thesis statement and the background of the issue. Arouse the reader's attention.
Consider other viewpoints
You should not only present your argument but also consider other points of view. After your reader saw all the viewpoints, he or she should realize why your argument is really strong and why it is correct or better than the rest ones.
Your conclusion should be a summary of everything mentioned above in your essay. In conclusion, you should restate your thesis statement, but make sure not to add anything new in this part. The conclusion is just to summarize.
Editing Argumentative Essay Tips
Argument essay peer editing is a crucial step that cannot be neglected by any essay writer. If you want to succeed, it is important to devote some time to editing argumentative essays. If you plan to do it yourself, here are some tips you can use to write an excellent essay of your own:
use mostly emotional points of view;
stick to a logical order;
use only true and credible evidence;
cite properly;
an outline is a must;
learn to defend your viewpoint;
use the help of a professional editor.
Editing an argumentative essay is a must and seems not that difficult if you possess all the necessary knowledge, skills, and are attentive to details. However, if you do not think you can afford to put enough effort and time into that important stage, it is better to use professional editor's help and polish your essay so it would look appealing to your professor and readers.
Proofreading and editing your argumentative essay with the help of an expert will make you avoid tons of headaches, misunderstandings, and stress. Do not procrastinate if you wish to submit a perfect essay, entrust this responsible task to professionals!
Professional Editing Argumentative Essay
Whether it's about improving your own paper or the one you're entrusted to reword and proofread, a professional editor's assistance will be always useful. No matter how smart and talented, an inexperienced person never sees an essay the way a specialist does. An awkward phrasing, stylistic issues, bad formatting – there's nothing an editor would miss.
You can find a specialist with appropriate expertise here on our website. Professional essay editing services are not particularly cheap (they can't be), but we do manage to strike the right balance between the price and quality, maintaining a very high customer satisfaction rating.
Editing an essay for money guarantees that all parts of the text are close to perfection and that the paper itself does arouse the scientific curiosity of the readers. Not only does an editor take care of grammar and formatting, but he or she also advises the customer on what could be done in order to make their position clearer and their message stronger.
Editing argumentative essays services helps you become a better reader, writer, and editor, too. Once you've seen how an experienced proofreader works, the process of peer-reviewing will never feel as problematic as it now does. There is no easier way to become a better student, so why wait? Place an order and let us take care of everything else.