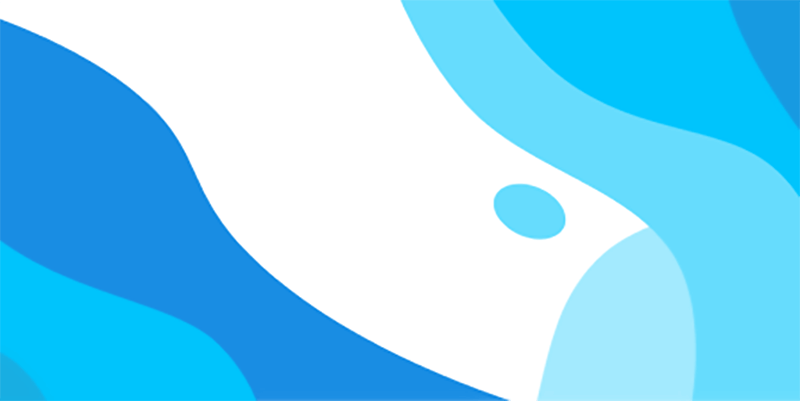 Longer written compositions are often graded according to various criteria, including the text length. What happens if you've poured out your every idea on the subject but still failed to reach the word count required? Learn how to lengthen your essay from tips and tricks in this article. It is rather easy to learn how to lengthen an essay once you get the hang of it. This is done mostly by adding content of value to your piece, by creating a detailed plan, preparing quality draft versions of the composition, and editing the final piece properly. Later on, you will hand it over for a check-up and be proud.
We suggest you write down your every idea on the subject, no matter what it is. If this topic is unfamiliar to you, research should be done. Whether it will be in-depth research or superficial for a start – is up to you totally. The point of the process is getting you to write down everything there is to it and include it into the first draft.
Later on, you'll be editing the piece on your own, and you'll have time to organize chapters better than they are in a draft. Start with your thoughts, even if many of those start with an "I".
Time the process (10-15 minutes should do it). At this time, write without stopping. You will be able to write down many things, so use this time to capture the main ideas.
Use transition words to make an essay longer
The more little details you include in your essay, the better it turns out. Use words to make an essay longer. If you brainstorm ideas around your topic – it will be much easier for you to finish the draft, no matter the word count.
Next to the facts, you write down scribble any associations you have. You will now begin to realize the connections between topics and connect them with lines. This will create a kind of web, and you will be able to understand how your main ideas echo and what follows from this or that thought.
Use Clearer Transition Sentences and Phrases
Rewrite thoughts clearly so they were understood right away. Clear ideas should remain the same way on paper. To find a way to lengthen your essay, you need to be creative. If you have a problem squeezing a thought out of you, take a break or even sleep on it. You'll be surprised how much more energetic your mind will be in the morning. What information should be communicated to the reader first? In what order should you place the paragraphs for the most convincing text?
If you have correctly formulated the thesis, you will have a lot of ways to lengthen an essay since the thesis is usually difficult to substantiate. Here's an example of a bad thesis: "Uganda is the best country in the world," Who says that? Why? What's the difference? And here is a good thesis: "Uganda is an amazing African country that combines unique nature, mild climate, and authentic aboriginal citizen culture". Just think how much information there is for analysis!
How to Extend Essay Length and avoid Contractions
There are a variety of methods on how to lengthen an essay. But the most effective one so far has proven to be the building blocks method. The essence of this method is that it copies the traditional construction principles. Basically, you start with a skeleton of the text and build up around it. This way, each of the essential ideas you've put down grows "muscle" around the piece's bones.
This is a great method that works the best for writers that struggle to keep up to the initial plan, brief, or given structure.
An abbreviation is summarizing everything that has been said. Justify the thesis. If you have an interesting thesis on a topic that can cause questions and controversy, it will be easy for you to write an essay. If you lack in volume, revise your thesis by making it narrower and more complex.
Avoid Vague Formulations
If you include quotations into your piece, they will add that little something to your ideas and an overall feel of the text. Make sure these are not random quotes that add nothing to your overall theme. They are added as an abbreviation in order to enhance your composition and add spice to your text.
Add some clarification for readers. If it seems to you that this is unnecessary, you do not need to write anything else. Break the entire writing process into small assignments.
If you have the time on hand, we recommend starting to write the earlier, the better. Your piece will turn out better if you start ahead of time.
Tricks to make a paper longer
It can be challenging to set out a couple of thousands of words count at a time. If you stretch the task, though, it may come out much easier.
There are some tricks to make a paper longer, though:
Start early and write at least two or three hundred words each day (that's about one page). Plan your time so that you will already have everything ready by the time you need to start editing the text.
Write for about an hour, then have a fifteen-minute break. You can have a snack, watch a video, play a video game.
Expand quotes. If your essay or composition is long enough, but there are a couple of hundred words missing, adding more quotes might look like overkill. This is where science and history facts come in handy. Appreciate them as an adornment for your text. This adds trustworthiness and credibility to your piece. Any teacher or supervisor will love the research you've done to create it.
Your weighted comment on the facts will also be deeply appreciated.
Even though an essay is a very creative task in its nature, it still has a few very particular strict rules. For instance, you should not use a quote or a citation without it is essential for the text at that point in writing.
If your piece is flaunting quotes all over it, it may lose its value. Because in our literary tradition, an essay is considered to be extensive work on any topic. Some students find it hard to see the difference between an assignment and an essay.
The difference between an essay and an assignment is that an essay should not describe an adventure and have no plot.
One of the difficulties of writing an essay for busy students is the need to check the facts and figures in the reference literature. In fact, you always need a thorough and deep search on the Internet, in some cases – a visit to the library. But these facts still need to be written into the text so that there is a coherent structure and add emotions – for most; it is hard work for more than one day because even successful students may have a weak spot in the form of creative writing.
The purpose of a lengthened essay is to give the student a complete idea of ​​the subject of reasoning and teach the correct order's presentation of opinions. The student can rework and supplement the finished essay because it is still unique, and can simply use several such works to improve their level and then write something of their own.
Conclusion
The basic idea behind these tips and tricks was to help you find a generalized essay writing guide. Learning how to make a paragraph longer should not be your priority. When you start writing, you'll find out that if the topic was chosen correctly, you would find yourself having to abbreviate the text rather than lengthen your essay. A truly good author does not come from talent. It comes from a dedicated worker who tries his hardest to please the reader.
Suppose you choose to consciously bring value to your reader, no matter who they are, keep your piece up to a point, and express your ideas and thoughts laconically. In that case, you will come to find that many great pieces, essays, and compositions never get published and never see the printing press. In fact, the less you try to lengthen your texts and the more you try to bring value, the less you will need such tips and tricks that are described in this text.
In general, try to delve into what you write and try not to make strong deviations from the topic. An awesome piece of advice is trying to see your piece as a staircase. If you want to take the next step, you have to make a smooth transition between the previous one and this one. If you do not do that, your essay will look more like a broken-down construction site.
If you're still struggling with the whole process of essay writing, struggling to make your essay longer, and sentences with ideas just do not come your way, feel free to use our professional essay editing service. We finish your beautiful essay in days and deliver it right away. You're getting an original piece for a great price. And if it was the end of great deals, but it ain't! We also give away free bonuses to every client who can help with this task.
Order a ready-made paper right now and get the best possible help with writing or editing at our site, no matter the word count. Contact our customer support right now and receive a custom quote on your project.