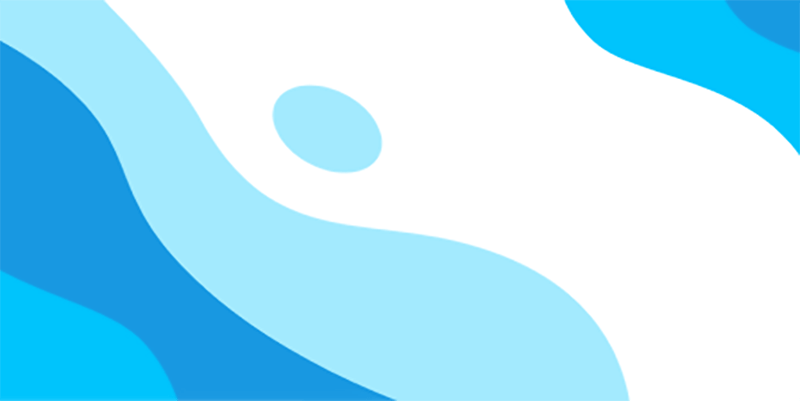 What does a narrative essay look like? What should you include in the text? How to start it in the best way? These are only some of the questions that every student is asking. And there is no distinct answer because everything depends on your academic level, topic, and tutor's guidelines.
A good essay, not depending on whether it is a narrative, informative, or persuasive one, should grab the attention of the audience from the first line. Readers decide whether the paper is worth their time or not, so you need to make sure they'd want to read further. It is extremely important to pay attention to the opening of your story essay.
The best way to start a narrative essay is to prepare in advance and follow our tips. Below we will discuss what is needed for a great starting, and we assure you that anyone can cope with it.
How to Start a Narrative Story: Must-Have Elements
Before we discuss starting a narrative essay, let us quickly enumerate important elements of this interesting assignment. It should include:
engaging topic;
plotline;
atmosphere;
climax;
wrap-up.
In 99,9% of cases, your narrative essay should be completed in the first person and describe your experiences, thoughts, and the lessons you have learned. This task is so common that you will have to face it both during school and college years. That is why getting familiar with a common structure, as well as with the main tips, is crucial.
Let us start by selecting a topic.
How to Start a Narrative Essay: Choose a Topic
If you ask yourself how to start a narrative essay, you should first remember that the key to a successful paper is selecting the right topic. To do that, you need to follow these steps:
Read the paper's requirements attentively. You need to be sure that you understand what the tutor wants from you. If there are any questions left, don't be shy to ask your tutor for clarifications and details;
Brainstorm possible ideas. Don't limit yourself and let the thoughts flow from fictional to personal essays. Once you have written down a bunch of topics, scan them and cross out less interesting issues. The best ways to choose a good topic are outlining and freewriting;
Choose the key event to support the story. A narrative essay is usually centered around a particular experience, situation, or thought, so narrow your list to find that issue. Trying to discuss too many details in a single paper is a bad idea because it will only confuse your readers;
Choose what the message of the essay is. You should think about how you want the readers to feel about finishing the essay. For example, motivated, supportive, or interested in researching the topic further.
Plan the Story
The next step of understanding how to start a narrative story is to plan it thoroughly. This process also consists of several steps:
Make a list of the characters and describe them. Write down the characters you want to include in the narrative essay and then indicate their name, age, motives, relationships, aspirations, and other details. If you are the only character, it's still important to write down your interests and motives to make the writing process smooth;
Write a brief setting. It is also important to make a list of locations where the story is going to unfold. For example, if you talk about overcoming a basketball injury, your settings might be court, hospital, or your backyard where you were training during the recovery. It is a good idea to attribute every setting with descriptions. For example, 'blue and white team colors,' bright lights,' and 'ambulance siren sounds';
Write down the plot of the story, including its beginning, core part, and ending. Almost all narrative essays follow the same structure. First, you introduce the audience to the characters and locations and then try to hook the readers. Then, you discuss the events and climax. In the third part, you write how the story ended and what lessons you have learned from it;
The climax should be very detailed. The climax is the culmination of your essay, so it should be accurate and detailed. The most popular conflict types are person against person, person against circumstances, and person against oneself. Sometimes, essays may have several climaxes. However, you should be attentive not to bore the audience;
Choose the most suitable point of view. This means who is going to tell the story. If it's a story of your own, the essay will be in the first person. If you are writing about others, you should choose a third person. However, most narrative essays are written in first-person, and tutors sometimes indicate it as the main requirement. However, you should be very attentive with 'I' not to make the text too wordy.
Story Essay Starting With a Quote
'To be yourself in a world that is constantly trying to make you something else is the greatest accomplishment.' – Ralph Waldo Emerson.
Some may say that quotes are outdated but not when it comes to narrative essays. They are a great starting point, not depending on the topic, and you can always find an appropriate quote thanks to numerous websites and sources on the Internet.
However, choosing a wrong quote may only harm you, so the main rule here is to choose a relevant phrase that would make sense. But be ready to spend some time searching for a good quote because the process may sometimes be challenging.
First of all, some quotes are so common and banal that they will only harm your essays. There are also quotes that are not appropriate or that were said by a controversial figure.
To find the best quote, you can use one of numerous online platforms like Brainy Quotes or Goodreads. Remember, every story is unique and requires a completely different approach. That is why, when choosing a quote, make sure you understand the tone and atmosphere of your paper.
Some students even have quote diaries, where they write down the best phrases from the movies they have seen or books they have read. If you are fond of keeping journals, this tip might be extremely useful and will save you lots of time when working on a narrative essay.
Starting With an Anecdote
An anecdote is a brief story that describes a situation, personal story, or experience in a light and humorous manner. Many students use it as an instrument to create a good atmosphere for an essay. Making others laugh is one of the simplest ways to engage the audience and to deliver a clear message. However, you should be attentive to this narrative essay opening because it may be inappropriate and hurt others' feelings.
When choosing this starting, make sure that it is relevant and is able to set the proper tone. Ensure that the joke won't be controversial and that everyone would understand it. As you know, modern society has numerous taboo topics, including race and religion, so we recommend avoiding such issues to remain on the safe side.
Keep in mind that opening a narrative essay with an anecdote is a great instrument, but only if it concerns real life and doesn't hurt your readers.
Starting With Statistics
'80% of students have experienced violence at schools, and I am not an exception.'
Some students think that starting an essay with statistics is extremely boring and is more suitable for a research paper or thesis. However, it can be a great opening for a narrative essay if used properly.
Your essay can become deeper and better organized with the help of statistics and show the readers that you have done additional research. Trust us, tutors love that and will surely add a few points to the total score.
Don't forget, numbers make it simpler to remember important information, so this instrument will add value to the text and help it linger in the memory. However, your statistics should be reliable and supported by a reference.
Never use data from unreliable sources and sources to which you cannot refer to—for example, forums or social media messages. Stick to credible entries like websites with official data, Wikipedia, or Statista.
Sounds too complicated? Maybe but the extra time you will spend on searching for statistics will definitely pay off.
Starting With a Question
'What was so unusual about that woman which made me stare at her without even noticing that she follows me attentively?'
The main advantage of starting a narrative essay with a question is that the reader is willing to find out the answer. That is why it is one of the most common approaches and is widely used in numerous types of essays.
Questions are a great way to escape writer's block and to boost your creativity. They push you to search for answers, which results in lots of new ideas and material for an essay. However, it is important to engage the readers by involving them in the question.
For example, 'Have you ever thought what the world would be like without love?'
These questions speak to the audience, intrigue it, and motivate them to read the paper further and learn the answer.
Get Help if You Don't Know How to Start a Narrative Story
As you see, starting a narrative essay is not as simple as it may seem at first. You should pick an engaging topic, write down all the necessary details, and understand what the audience is interested in.
Then you should pick one of the multiple ways of hooking the readers, including anecdotes, quotes, and statistics. Sounds too difficult? Yes, but only at first. With time and practice, you will find the best approach in a matter of minutes and create great narrative essays without stressing out.
However, there are situations when it is impossible to cope with the task on your own. For example, there are too many other papers to complete or are not good at writing. There are cases when students have to miss classes or forgot about an assignment and have only a few hours left before the submission.
That is when learning how to begin a narrative essay might be impossible. But even in such a complex situation, there is a way out: contacting a professional essay editing service. If you experience any difficulties, need tips on starting an essay, or even can't develop an outstanding topic, just send us a message.
We will help you to deal with every stage of the process, and you won't be on your own with the paper. If you want to learn more academic writing tips, just read our blog posts, and we are sure you'll find lots of new and interesting details