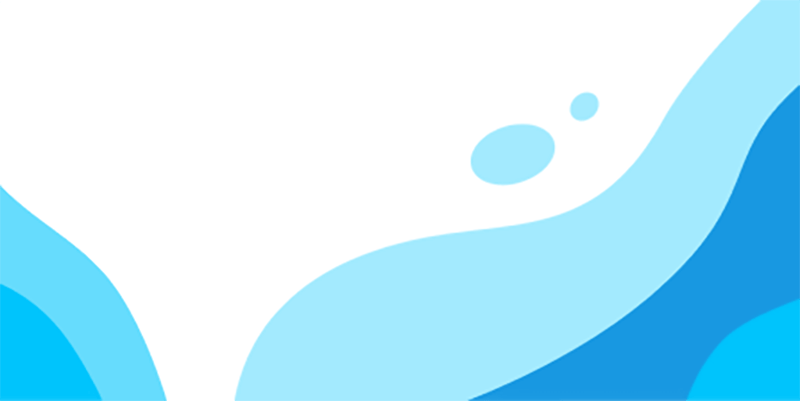 Starting an essay is never easy because the beginning sets the tone for the rest of the assignment. You need to invent an interesting and academic opening to motivate readers to learn more about your paper. But how is it possible to create a powerful beginning without being a professional writer?
We understand your worries, and every day hundreds of students ask us how to start an essay with a quote.That is why we decided to create a comprehensive article to answer all of your questions.
How to Start a Paper With a Quote
It doesn't matter whether you are assigned with a research paper or an essay: every academic document should have an engaging introduction to motivate readers and make them want to know more. It is an important stage of any writing process, so neglecting it may result in a lower grade and a weaker paper.
Is there a winning strategy for beginning a paper with a quote?Actually, there is. Remember that your writing's main goal is to convey your thoughts to the audience and persuade it to agree with your arguments. That is why an effective beginning should include the following points:
Introduce the discussed subject clearly. The audience needs to know what the essay will be about;
Explain the main point. There are different ways how you can do it. For example, by introducing a thesis statement or asking a question and suggesting an answer afterward. It is possible to include a combination of both.
Is it possible to start an essay with a quote? Yes, surely! Actually, it is one of the most popular and effective instruments when trying to hook the audience. Your goal is to make the readers understand why they should read further, so don't forget about the following tips:
Always include a hook. It will motivate the public to read the paper till the last line. A hook persuades the audience that the paper is worth reading;
Provide clear data to orient the audience. Usually, this information acts as an overview of the paper and answers the main questions such as Who, What, Where, and Why.
As you see, there are many things to bear in mind when beginning an essay. They may seem difficult at first, but we guarantee that the task won't be as challenging with time and practice as it is now.
Effective Quote at the Beginning of the Essay
Essays can be rather time and energy-consuming. That is why many students fail. However, if you approach the process correctly, you will be able to succeed. First of all, break the process into several stages and approach each stage without thinking about the general picture. Thus, you will be more relaxed and confident and will be able to take one step at a time.
We recommend starting the process by choosing a good topic. The best approach is to choose an issue you are genuinely interested in. Write down all the ideas and then narrow the list to a few options. Research them and pick the topic which has more information and evidence.
The next important step is to create an outline, which will help to sort and organize ideas and build correct links between arguments. Are you ready to find out how to start an essay with a quote example? Then let's get started!
The Most Effective Tips
Writing an essay introduction is real art because it involves lots of steps and requires your full devotion and creativity. Let us discuss several tricks to help you get started.
Plan everything beforehand. Above, we have discussed why it is so important to start with an outline. It is a map of your future work, which helps to avoid writer's blocks, stick to a common structure, and ensure the paper's smooth flow. Brainstorm main ideas and write down the main arguments concerning these topics. Don't worry; you will have a chance to return to your introduction and rewrite it if the direction of your paper changes. Don't forget that your introduction should include a thesis. It's not the same as the quote but should relate to it.
Choose a quote wisely. Fortunately, sayings are one of the best ways to begin a paper, so you can be sure that the tutor will appreciate the result when choosing this method. However, there are still do's and don'ts to consider. They are:

Never use cliché quotes. First of all, your classmates might also use them as well. Secondly, the readers may think that you were too lazy to find a unique and interesting quote;
Explain the relationship between the topic and the quote;
Choose a relatable quote. A saying that the audience will easily understand;
The saying should fit the general tone and flow of the paper;
Always refer to the quote by applying the requirements of a particular citation style.

The tips above will help you choose a great quote and insert it organically into the text, not depending on the paper type. Remember that your essay's beginning should always be clear and engaging, and the quote you will find will significantly contribute to success.
Devote enough time to body paragraphs and conclusion. Even though these guidelines concern the beginning of an essay, we couldn't neglect other parts of the paper. The structure of body paragraphs is common, not depending on the essay type. First of all, you should write a topic sentence with the key argument. Then, add supporting evidence and back it with your findings. The number of body paragraphs depends on the number of arguments. A common essay is usually 5 paragraphs long (introduction, 3 main paragraphs, and conclusion).
Finally, you should write a powerful conclusion. Here you should review the essay's main aspects and write up to 6-7 sentences that would remind the readers why the topic is important and what makes your arguments strong. When the conclusion is written, it's time to read it aloud, check the structure, flow, and fix all the mistakes. If you have any doubts, ask someone to read the paper and offer changes.
As you see, it may not be easy to write an essay, especially if you want to start it with a strong quote or another interesting hook. However, the tips above will surely help you to succeed.
How to Start an Essay With a Quote Example
If you decide to use a saying in an essay, it is important to insert it correctly and to help readers understand why you have included it. Don't just insert the quote and leave the audience questioning. Plus, you should explain how the quote links to the main question and argument of your paper. For example,
'The greatest glory lies not in never falling, but in rising every time we fall.'-Nelson Mandela.
This was the phrase my grandfather used to tell me every single day. I was too young to understand its deep meaning, but everything changed on a cold October evening when I got in a car accident and had to collect myself in pieces. From that day, I couldn't do sports, play outdoors with my dog, or even have a pleasant walk with my girlfriend without experiencing severe pain. That is when I remembered that life is about rising after falling. And since that day, I found myself.
Things to Remember
Some scholars think that starting an assignment with a quote is very easy, and there's nothing difficult about understanding how to do that. However, you should take lots of things into account, and the result might not be as good as you have planned at the beginning.
One of the biggest challenges is that starting texts with a quote is a rather popular tool, so most quotes have already been used. We recommend sticking to quotes of not so well-known people. Thus, the phrase will be fresh, and you won't have to worry that your classmates will use the same saying.
That is why the search may take hours or even days. There's nothing worse than starting an essay with a quote that has been used millions of times before you. Secondly, you will need to double-check the chosen quote to make sure that it is rendered correctly. To do so, you should use several sources and compare.
Need Professional Help? Contact Us!
In this article, we have discussed how to begin an academic assignment with a quote and how a solid introduction should look like. As you see, the process might be quite challenging and take lots of your time.
Fortunately, there are many sources with good quotes, so you only need to choose the right topic and understand how a good, academic, and relevant phrase should look like.
It often happens that students don't have enough time for the task or don't know where to find an appropriate quote. That is when our experts can help. They have been writing essays for years and know how to begin them with quotes, anecdotes, facts, and other engaging sentences.
The complexity of the future paper is not important because our experts hold academic degrees and are experienced in various subjects. Our essay editing service is there 24/7 to support and guide you, so send us a message any time, and we will answer the request immediately. Enjoy yourself while we will work on a paper you can be proud of.