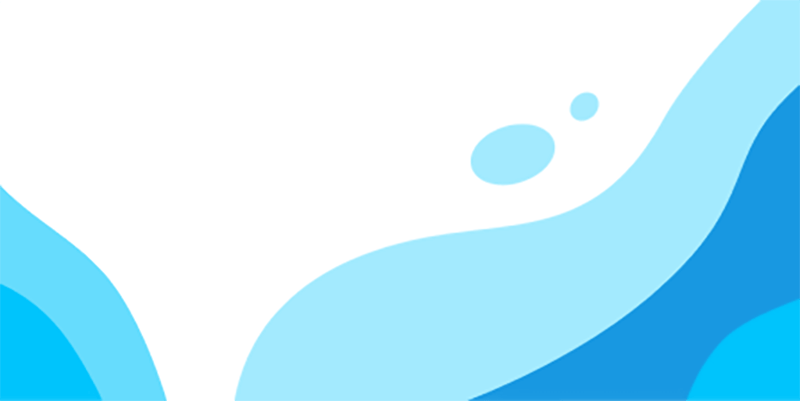 The structure of an essay is extremely important. It is a skeleton of your future work, so there is no better way to cope with the task than to create a strong structure. These guidelines are created for those who want to improve academic writing skills and to dive deeper into the 'essay structure' topic.
No matter whether you're a high school student or already graduating college, this topic is extremely important and deserves attention. Especially considering that the academic community is rather diverse and to communicate successfully, you need to know how to render your thoughts clearly.
The most common mistakes that students make are neglecting planning and not understanding the tutor's requirements. They lose scores simply because they don't know how to create a plan of action and what sections the paper should consist of. Without these two pillars, your essay becomes boring, awkward, and illogical.
So how to structure academic assignments? What formats to choose from? First, you should understand the goals of your paper. Its aim is to provide arguments that support a certain point of view.
Let us explore an example. You approach your boss and want to ask for a salary increase:
First of all, you plan what you are going to say.
Then you enter their room and say that you deserve a salary raise.
Afterward, you indicate the most important arguments. For example, you have improved the company's profitability, signed contracts with major clients, are never late, and so on.
Finally, you should wrap-up the speech and again highlight why you deserve a higher salary.
As you see, there is a clear pattern and structure. The same approach applies to an essay: introduction, body paragraphs, and conclusion. If you delete one of these elements, the paper might lose logic, and you won't be able to render the ideas in a clear way.
In the guidelines below, we will discuss every element of the basic essay structure, as well as teach you how to build connections between paragraphs. And will include a few examples for clarity.
How Many Paragraphs Should an Essay Be?
If you are interested in how to structure an essay, it is first important to know how long your paper should be. Fortunately, there is no particular rule which indicates how many paragraphs your paper should be. However, the three sections can't be neglected, so the minimum number is three.
There is a commonly accepted rule which states that an essay should be five paragraphs long. But we'd say that you can write more if this helps to unfold the topic and create a more informative and solid paper. Just stick to the required word count.
When deciding how many paragraphs to include, stick to the thumb rule. This means evaluating the purpose and audience, avoiding unrelated phrases, and deleting unnecessary parts without any regrets.
As a rule, each section consists of 100-200 words, so if you are asked to write a 1000-word essay, there should be at least five paragraphs in it. Remember that every paragraph has its topic sentence.
Essay Structure: Introduction
When working on an essay, every paragraph is valuable. However, introductions are even more valuable because people still judge the book by its cover, and they might not want to continue reading if the text is boring.
You might not know this, but the majority of tutors' grades work right from the beginning. They assign such titles as interesting/boring and effective/ not effective. And even before finishing this section, they will imagine whether the paper is good or not. That is why this section deserves extra attention and devotion.
The first thing you should remember is that your intro should clearly explain what you plan to discuss. Try to state the results you are planning to achieve and indicate the most important arguments. Your goal is to provide an overview of the topic and to show that you possess solid knowledge of the subject.
There is no need to dive deep into the details because they will have a place in the main sections. However, it's still important to help readers understand what you are going to discuss. Consider the introduction as a cover of your future essay. What do you want this cover to be?
A good essay introduction should always include a hook and a thesis. A hook is a sentence or two which motivates users and stirs their imagination. Depending on the topic, the hook can be a joke, a fact, a quote, or an open question.
The thesis is the main point of the whole essay, usually placed at the end of the introduction. The key idea might change during the writing process, but you don't have to worry: just get back to the thesis and rewrite it.
Here is an example of how you can create a powerful introduction. Let's say you were asked to write about your first day at high school. You should write something like this:
Moving to New York was quite challenging, especially considering that I was a teenager, had no friends in the city, and the school I was going to attend was one of the best in the US. My first day at school was one of the most difficult experiences I have ever had, but looking back at that time, I think it was also a blessing.
I was mocked and ignored, but I knew that I would go through the challenge with my head up from the very beginning. And in a year, I became the top student, a cheerleader, and met my future husband.
Reread this section once again and try to define what the main point of the intro is and the things the author is going to discuss in the future paragraphs. There is a strong statement, a few background facts, and a positive ending. All these elements create a coherent story and motivate the audience to read further. Besides, the topic is simple, and every student can relate.
All these elements build a perfect introduction, and you can use them not depending on the essay type you were assigned with. Once you are done with the introduction, it's time to proceed with body paragraphs.
Essay Structure Examples for Every Paragraph
So far, you know how many paragraphs is an essay and what to include in its introduction. Now we are going to discuss the main paragraphs that have the biggest share of the paper. If you were assigned with a short essay up to 500 words, there should be three complete paragraphs. If longer, the number of paragraphs might increase.
Every paragraph should cover a particular argument that relates to the topic. These are the arguments that you need to include in the introduction. There are several approaches to listing the key ideas: from the strongest to the weakest or vice-versa. Everything depends on your preferences.
Similar to the essay, body paragraphs also have a clear structure. They begin with the main idea and then proceed with supportive evidence and facts. If the essay is a bit long, it is wise to get back to the topic and remind its relevance. And don't forget that your body paragraphs should have a smooth flow. To achieve it, use linking words and phrases.
When working on a paragraph, expand the issue in more detail and provide examples. Don't include sentences with irrelevant information because they will only make the text wordy. If you refer to the initial example with a salary raise, the part where you enumerate your reasons is the main one. If the speech is on paper, these reasons will be arguments, each discussed in a separate paragraph.
Ending of Your Essay
The conclusion is the final section of the essay, but it is as important as the rest of the assignment. Unfortunately, students are too tired and stressed by this time and are not willing to create a strong ending.
However, a well-structured conclusion may contribute to a positive aftertaste and leave readers pondering the discussed concepts and ideas. Rather often, a conclusion connects a paper to more complex works and motivates to research deeper.
In this section, you should avoid introducing new thoughts and arguments. The conclusion is for enumerating what you have found out and how this information can be useful. The audience should see that your opinion can be trusted and that your text contains enough evidence and facts.
Finally, close this section with a call to action and motivation. This will be a great chance for readers to contribute and to use your findings in the future.
The Final Advice
You have all the information and tools to create an outstanding structure and build a perfect essay by now. However, you might still not know how to get started. While 99% of students will answer that it's necessary to begin with an introduction and finish with a conclusion, there might be other options.
If you are not sure what the thesis is or haven't yet found a solid hook, it is possible to start with the main paragraphs. Thus, you'll have a list of key arguments and will be able to build an introduction around them.
But even if you start with an introduction and the flow of the essay changes with time, you can always rewrite it or add/delete certain parts. Remember, the final stage is always rereading and polishing to ensure that the structure is perfect, and every detail is in its place.
Get Academic Assistance
Structuring an essay and creating a plan and outline can become a disaster if you don't know where to start and what to look for. Unfortunately, these things are not taught at school, and if you have missed them out along the way, you'll have to learn everything anew.
Students often lack time, energy, and patience, resulting in poor papers, low grades, stress, and anxiety. If you don't want to feel this way, there is a great solution – contacting EditingLeads.
Our academic writing service is the market leader due to many years of experience, 100% success rate, and attention to every detail. We will help you to create a perfect paper and will teach you how to structure any assignment, not depending on the subject.
While there are many academic helpers online, you will hardly find a more devoted company with plagiarism-free papers, affordable prices, and 100% anonymity. Our writers are native speakers with college degrees, which means that they know peculiarities of academic writing and are familiar with structuring and formatting.
Send us a message or place an order on your own, and see yourself how simple it is to get professional assistance.